Jamie Beckwith Collection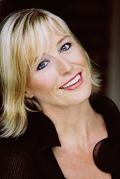 Jamie Beckwith created a new line of products that challenges the way you think about wood. The Jamie Beckwith Collection is comprised of four product lines that all draw on the beauty of wood, and the warmth and texture that can only be found in nature.
The Enigma line has 14 patterns, ranging from a classic tile shape to the fabulously ornamental, and is offered in several different wood species, and a number of finish options. The Projection line was designed and engineered for vertical applications and is also offered as a solid or split pattern block. The line consists of 3 1/2" square blocks that come in six thicknesses, to create a stunning interplay of texture, pattern, light and shadow.
Arbor is a collection of wood tubs and lavatory sinks, created entirely of wood, the tub has an earthy, organic shape and feel that invites you to linger in the warmth of the bath.